Welcome to our online booking facility.  Whether you want to book up a coaching session, hire appropriate facilities, book a place on one of the training events or enter one of our regular competitions, you will find places available below.  All participation in activities within the Fencing Centre is subject to the Centre Rules.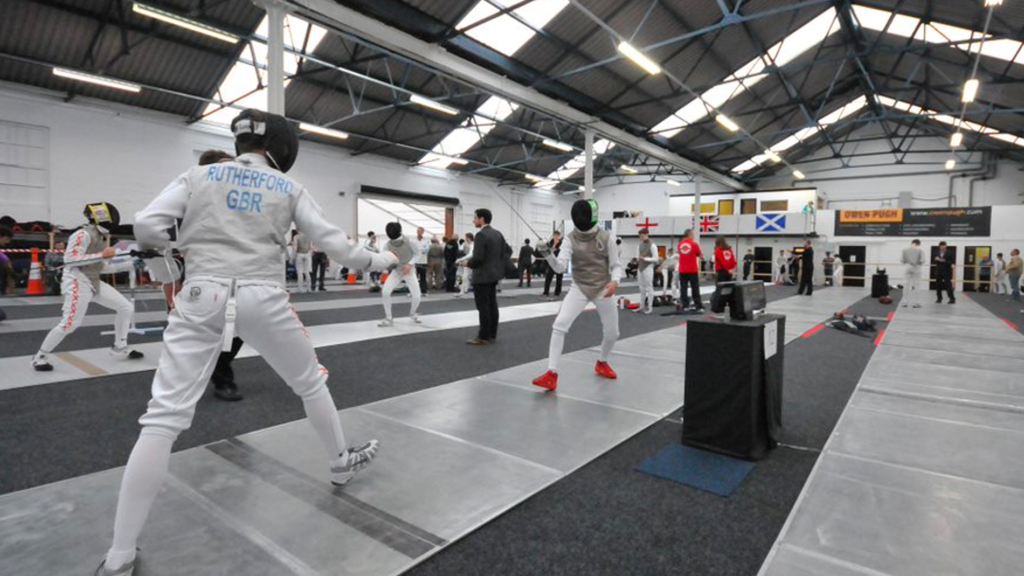 Pistes within the Fencing Centre are available to hire for an hour at a time.  Pistes are all aluminium, have concealed ground leads with spools in place and electronic score box.  Admittance for a maximum of three participants is included in the price.  All participants must be registered members of British Fencing and should bring their own kit and equipment.  Participants must at all times observe normal standards of behavior and the rules of Fencing whether on or off the piste.  The Trust reserves the right to eject fencers whose behaviour fails to meet the required standard.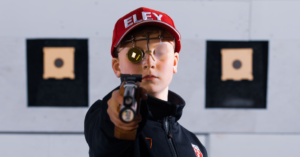 Air Pistol Training Day – next date coming soon
Air Pistol Training Day 10-3pm
£25 per person
Suitable for 10m ISSF and Pony Club pistol shooters.
The day will consist of technical and competitive training.
All shooters must have some experience of pistol shooting unless agreed prior to booking.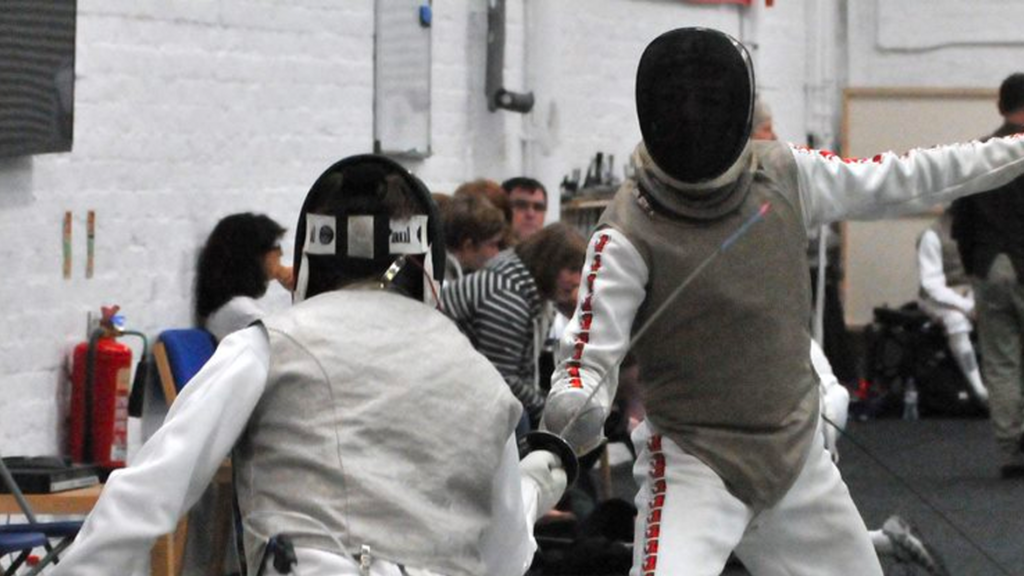 Our Fencing Coach is available for individual coaching sessions each lasting 15 minutes.  Sessions are tailored to suite the individual fencer and will provide intense and focussed training on a specific aspect of the fencer's performance. Participants must be registered members of British Fencing and should bring their own fencing kit and equipment.  Individual lessons are deliberately short and intensive, it is therefore important for the fencer to arrive at the Centre with time in hand to warm-up thoroughly and kit-up before starting at the appointed time.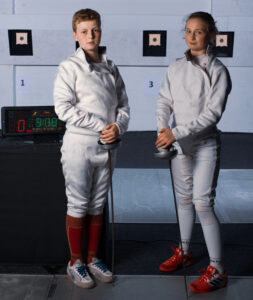 Beginners Fencing Course
Next course coming soon!
This five weekly session course is designed to introduce non fencers to the exciting and dynamic sport of fencing.
The cost of the course is £40 and is non refundable.
NEXT COURSE DATES COMING SOON!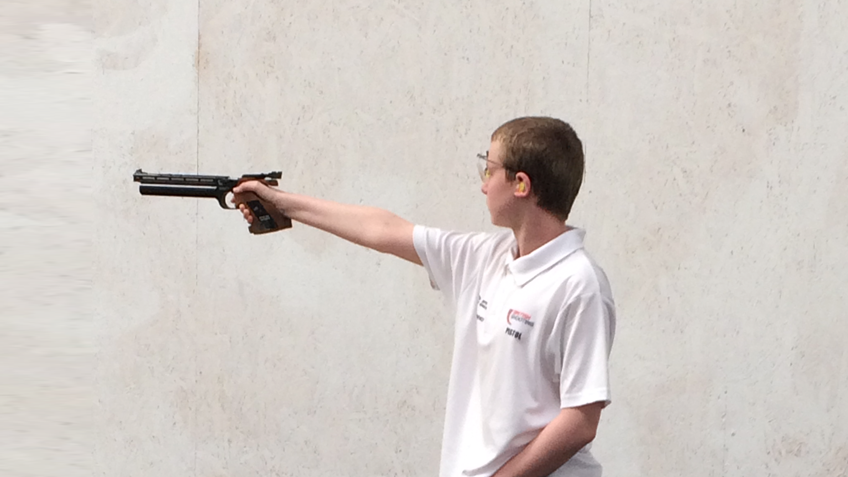 Our Junior Pistol Club sessions are designed for all levels of air pistol shooter from beginner to competitive athletes.
The sessions are delivered by fully qualified experienced coaches who introduce the basic skills in a safe environment and will then develop the individual based on their needs and event.
We coach air pistol, primarily at 10 metres, for ISSF target shooting but also for Pony Club Tetrathlon shooting (static and turning target) as well as having sessions at 25 metres for those who are interested in dynamic pistol shooting.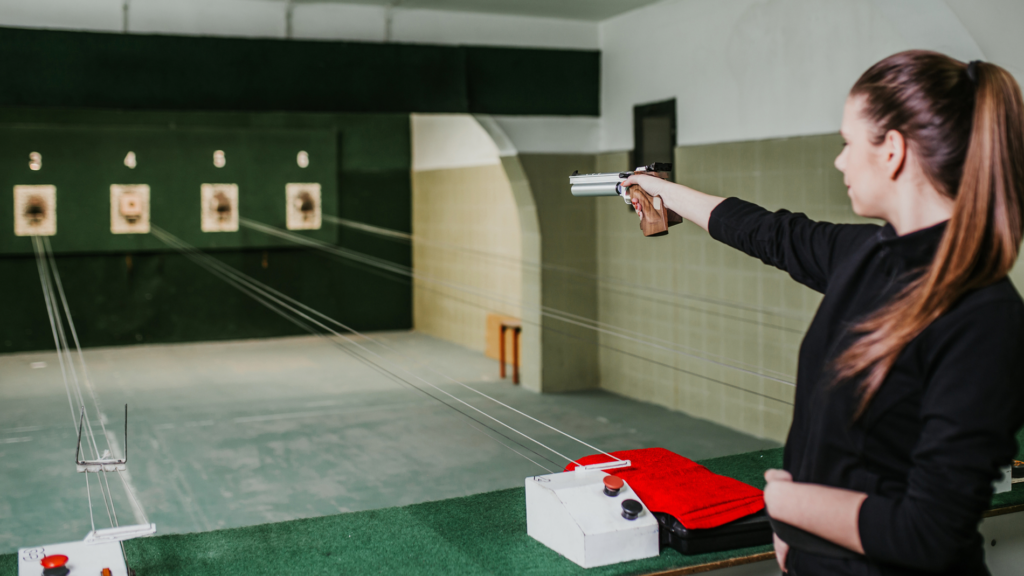 Air Pistol Shooting Lanes within the Centre are available for hire.  Lanes have either paper targets (7 ISSF 10m Pistol targets supplied per 30-minute session) on whizzers, or Sport Quantum SQ10 electronic targets.
One participant is admitted per lane hired.  Participants must bring their own air pistol and ancillary equipment.  Extra Targets, air refills and a variety of air pellets are available for purchase in the Centre. Only .177 air pistols with a kinetic energy of 6 foot lbs are allowed to be used and the centre retains the right to refuse the use of personal air pistols at their discretion. All air pellets used must be .177 flat headed target pellets, no domed, hunting or other variations of pellets are allowed.
SUBSCRIBE TO OUR NEWSLETTER